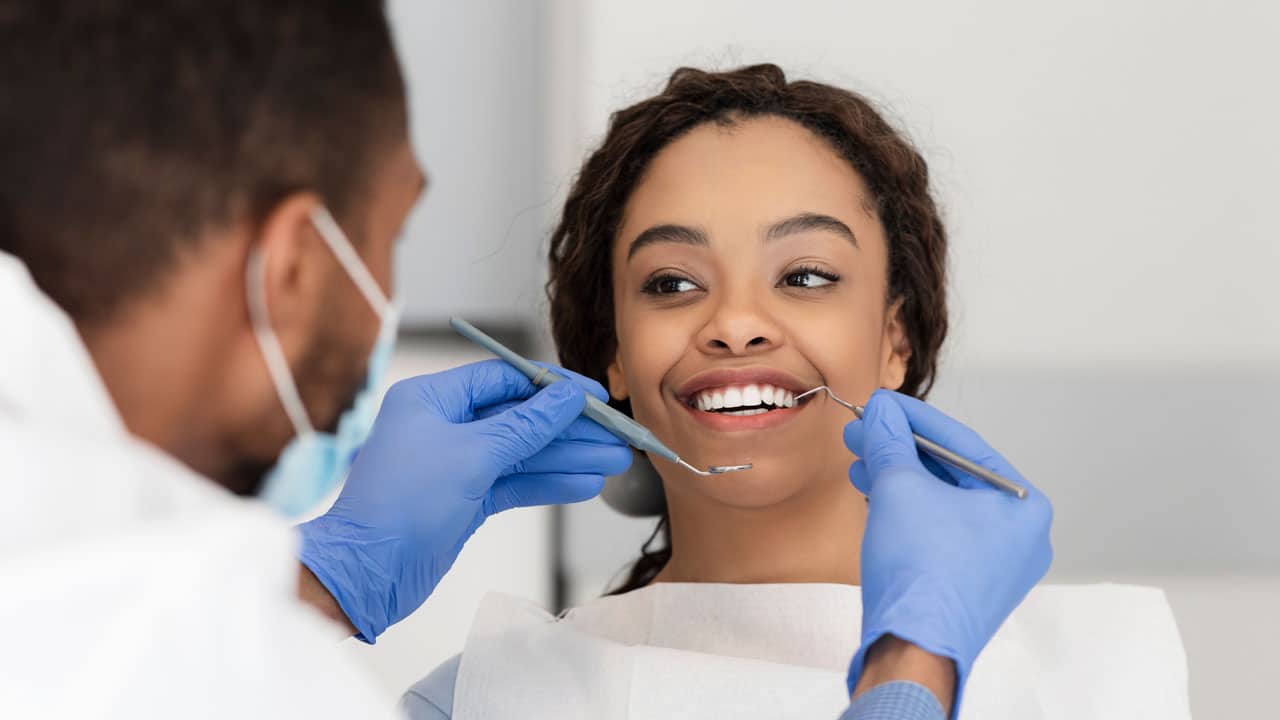 ---
Whether you are relocating to a new area, are searching for a specialty service, or are simply in the market to switch dental care providers, finding a new dentist isn't easy. There are tons of dental practices to choose from, all with varying services, specialities, and insurance networks.
And the importance of finding the right dentist often has wider implications for your overall health. Your oral health is much more important than you may realize, potentially playing a role in other health issues such as pneumonia, pregnancy and birth complications, and even cardiovascular disease.
Having a skilled dentist whom you can trust is not only an important piece of your oral health, but also your overall health and well-being. How do you make sure that you are choosing the right dental practice? Here are three tips to use when choosing a dentist:
1. Ongoing education and training
Dentists undergo a rigorous training and assessment program before they are awarded their license—but learning is a continuous process. Best practices change over time, and what worked five years ago may not be as effective today. One way that your dentist can demonstrate a commitment to ongoing learning is by joining professional organizations, such as:
The American Dental Association (ADA) – Provides access to the latest clinical guidelines, educational videos, and guidance on how to best maintain and grow a dental practice.
American Academy of Periodontology (AAP) – Includes subscriptions to peer-reviewed industry journals and articles while requiring good standing with the ADA and proven expertise in periodontology.
American Orthodontic Society (AOS) – Members attend annual conferences and receive regular updates on industry trends and business practices.
Professional organizations like these are incredibly valuable—not just for dental professionals, but also for the patients they serve. They conduct research on new products, determine standards of care, and create meaningful mentorship opportunities for new and seasoned dental professionals alike. And maintaining membership means staying up to date with the dental industry—a top priority for skilled dental professionals.
2. Positive reviews from past and current patients
Reviews are an excellent source of information when deciding if a dental practice is right for you. Seeing what past and current clients are saying online can give you a ton of insight into their background and who they are as a practice. Reviews can cover anything from their chairside manner (Are they friendly? Compassionate? Good with kids?) to their office atmosphere (Is the receptionist helpful? Are patient policies clear? Is the office clean?).
Of course, don't forget that online reviewers often tend to fall into one of two camps: they're either incredibly satisfied, or incredibly dissatisfied, so be prepared for some extreme variances. Even when taken with a grain of salt, online reviews are a valuable resource when evaluating a new dentist.
3. Supportive, friendly staff
If the office is open and accepting potential patients in the lobby, it's worth it to stop by. You can get a feel for the office environment, as well as meet some of the support staff. Dental hygienists and receptionists play a large role at a dental practice, and you'll likely be interacting with them even more than with your dentist themselves! Stopping by for a quick visit can help you quickly determine whether the practice's culture is friendly, supportive, and knowledgeable—and that can make all the difference in your search for your next dental home.
Expert Dental Care at Aurora Dental Group
No matter what kind of dental service you need, these tips can help you find a dental practice that truly stands above the rest. Make sure that you're trusting your oral health to someone who will not only take care of your mouth today, but who will ensure that your oral health is strong for years to come. Call Aurora Dental Group to learn more about becoming a new patient—we'd love to become your new dental practice!