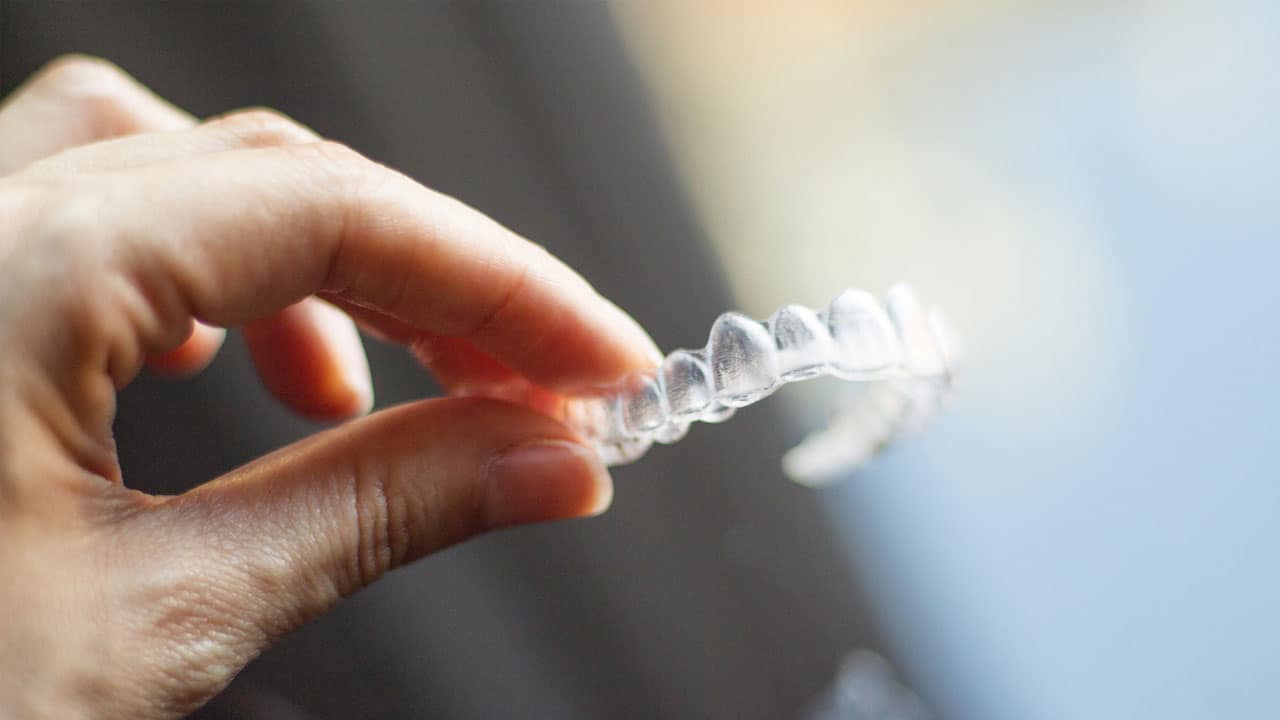 ---
If you're looking to straighten your teeth discretely and quickly, then you will love the Invisalign system! This orthodontic treatment uses a series of clear aligner trays to improve your bite and align your teeth. Just by taking great care of your aligners and wearing them throughout the day, you will see an astounding transformation in your smile. Thankfully, taking care of your aligners can be quite easy—simply follow these seven steps!
1. Get into the habit of cleaning your aligners regularly.
One of the best ways to take care of your Invisalign trays is to clean them often. Get yourself into the routine of cleaning them in both the mornings and evenings when you brush your teeth. To do so, use toothpaste and a soft toothbrush to gently scrub both of your aligners. This will help you to remove the bacteria from your aligners that could otherwise damage your teeth or even impact your health.
2. Avoid using abrasive materials when cleaning your aligners.
It is important that you do not use with soap, denture cleaner, or mouthwash to scrub your aligners. These ingredients can be a bit abrasive to the device and make them appear dull and less "invisible," so they'll be easier to see when you're wearing them.
3. When you remove your aligners, make sure you rinse them.
Rinsing your aligners will help to remove the lingering saliva and plaque from them before you place them in their case. It is important to rinse them off even when you're not at home—otherwise they can become a breeding ground for bacteria! Therefore, just make sure to find a sink or drinking fountain before you take them out.
4. Soak your Invisalign aligners daily.
Soaking your aligners can keep your aligners odor-free, hygienic, and virtually invisible! Simply drop the Invisalign cleaning crystals into a small cup of lukewarm water. Then, drop your aligners into the cup and let them soak for 15 minutes. Brush off your tray with a toothbrush when you're done, and you're all set!
5. Do not eat with your aligners in.
One of the best parts about Invisalign is that you can take them out as needed! It is particularly important that you remove them when you eat or drink—otherwise, you could accidentally damage or stain them. The only thing you can consume while still wearing your aligners is water.
6. Make sure you brush and floss whenever you remove your Invisalign.
If plaque or food debris is trapped in your teeth or gums when you put your aligners on, it could be stuck there for a long period of time! This can be problematic for your oral health because it could lead to issues like cavities or gingivitis. Therefore, just make sure to brush and floss your teeth before you wear your Invisalign.
7. Store your Invisalign aligners in their case.
Try to make a habit of always storing your aligners in their case. Whether you take them out for a meal or just to brush your teeth—into the case they go! Otherwise, you could risk damaging your aligners or even accidentally throwing them away. To keep them safe, just make sure you always have your case with you.
Are you ready to transform your smile with Invisalign? Call Aurora Dental Group to schedule your consultation today.